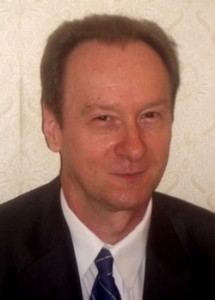 In the world there is growing need for computer experts of all-level degrees. THAT IS WHY WE ARE HERE! The creative team of John Naisbitt University – Faculty of Computer Sciences has provided excellent scientific-expert and technical conditions for quality studies, the best teachers and unique program of computer science studies – created with no compromises and liabilities with regard to other scientific areas! Faculty of Computer Sciences has completely assimilated the highest world standards in the field of computer studies. The accredited studying programs are in accordance with the recommendations of the single world standard: Computing Curricula 2001 and Appendices CC 2005 and CC 2013 – The Overview Report  given by The Joint Task Force on Computing Curricula, IEEE Computer Society, Association for Computing Machinery.
Some advantages of studying at Faculty of Computer Sciences are the latest teaching methods that guarantee all the graduates a possibility to valorize their acquired professional knowledge without difficulties anywhere in the world.
Last-year students are given an opportunity to do practice in accordance with their preferences and achieved results during studies in the most successful domestic and foreign companies and public organizations.
The best way to apply knowledge and obtain working experience is definitely practice, since it is your opportunity to present yourself to an employer in the best way, and become distinguishable and to notice on time which career is more or less suitable for you.
 Professor Milan Tuba, PhD
"In the computer era, strategic values will be:
CREATIVITY, KNOWLEDGE AND INFORMATION."